Juicing 101: How to create the best fresh juice!
It is not a mystery that juicing has become popular over the last few years in the health and wellness world. Juicing provides a great way for your body to receive the nutrients of a variety of fruits and vegetables while removing the fibrous part of the plant. This is a great addition to any healthy diet to boost your nutrient absorption and increase the hydration in your body.
While I love that people are utilizing juicing to boost their healthy diet, I have been seeing a lot of people use juicing as a way of cleansing their system and "flush" toxins from their bodies. These low-calorie juice diets can be disruptive of your body's natural ability to detox and definitely can mess with your metabolism. While I promote the use of juices to enhance your wellness journey, I definitely am not pro juice cleanses that leave you feeling depleted, tired, or running to the bathroom 6 times a day. I adore incorporating a variety of juices into my own diet to promote immunity, clear skin, increase energy, and gut health.
Not all juicers are the same! It can be tempting to purchase a juice cleanse or buy the pre-made juices you see at the store ( those are great when you travel!). But those both come with a price tag, and if you plan to make this a habit you will want to invest in a good quality juicer. I have listed below a few different ones from budget to high end in a variety of budgets so you don't have to wait to begin your juice journey! I will add that investing in a good quality one will save you money in the long run, because you will get the most squeeze out of your fruits and veggies ( pun totally intended!).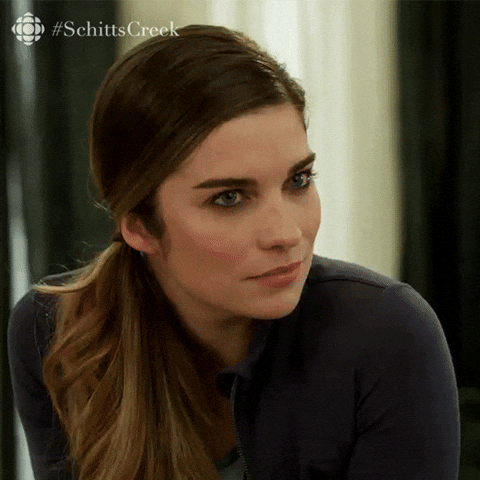 And now we juice! I have listed a few of my favorite recipes below that I adore using in the summer months. If this resonated with you I will be sharing more recipes for the other seasons that can benefit you in your total health.
Refreshing Watermelon Juice:
This watermelon juice infused with mint and lime is super easy to make. While it's amazing as a hydrating juice, it is also very versatile and can be used in several creative ways, even as a cold-pressed cocktail base.
Ingredients
3 cups cubed watermelon

1/5 lime

2 tbsp mint leaves
Directions
Wash the produce.

Remove the watermelon rind. Cube the watermelon and place directly in the juice press chamber.

Remove the rind of the lime and slice.

Place the ingredients in the juice beginning with lime and mint, then add watermelon.
Pro Tips
Add a little beet juice to brighten the color!

If you want more of a lemonade flavor, add a little lemon.

Experiment with how much mint to use, start small, and add until you get the flavor you like.
Golden Sweet Green Juice:
A clean, smooth, tasty juice, the way nature intended. This juice is best made on a cold-pressed juicer.
Ingredients
2 cups chunked pineapple

2/3 cucumber

1/2 medium green apple

6-8 fresh mint leaves
Directions
Wash the produce thoroughly.

Cut the pineapple into chunks.

Juice all ingredients together.
Pro Tips
When putting the produce down the neck of the juicer, it is best to use a mix of greens and softer fruits like pineapple. The greens grind better this way and the result is more juice. Leave 2 or 3 chunks of apples for the very end, as apples do a good job at cleaning the grinder and pushing any bits of mint or pineapple through that didn't make it through.

If mint stems are tender and green, you can use them as well as the leaves!
Homemade V8 Juice:
This healthy homemade, healthy version of V8 juice is charged with vitamins, minerals, and enzymes. And makes a great base for a Bloody Mary!
Ingredients
2 tomatoes

1 1/2 medium carrots

1 medium stalk

1/2 cup romaine

1/2 cup spinach

1/4 cup chopped parsley

1/5 cup chopped watercress

1 slice (1" diameter) beet

1/2 clove garlic
Directions
Wash all ingredients.

Remove the top ends of the carrots and beets.

Run ingredients through your juicer.

Chill in the fridge or freezer.
Pro Tips
This juice makes a great Bloody Mary cold-pressed cocktail base.

Looking for something a tad saltier? Try adding more celery.

Wanting to add more of a kick? Try adding 1 jalapeno.

Prefer something a bit more acidic? Add some lemon juice!

Try adding more greens, (like lettuce or more watercress), making sure you avoid ones that will throw off the taste balance too much.

Leave the stems on the leafy greens – they typically contain a lot of flavor and juice.

Remove the beet top ends and clean the bottoms thoroughly. If they are small in size, remove the bottom skinny part as well.
I hope that you enjoy making these recipes and will tag me @the_holistic_edit in the creations that you make. I would love to see them! And if you are ready to make the healthier shifts in your nutrition and fitness, I would love to chat with you about my 1:1 EDIT: Your Life program that helps women feel confident in their bodies and helps them discover healthy habits that keep them feeling amazing in their skin. Schedule a call with me HERE to get your healthy habits in place today!
Some of the links above are affiliate links of brands that I 100% wholeheartedly believe in. I have great trust in the companies and products that I share with you and because of that, I only share with you items that I would use in my own home, with my own family. A small commission is paid out if you shop the above links and helps support this blog and my website. Thank you for your constant support!